Luton Help Me Park - Meet and Greet
You will be met at the Terminal

0 miles to LTN
Meet and greet service

Leave your keys

Short walk to terminal

Cancellation cover available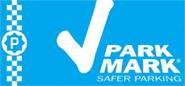 park mark award
VIEW MORE INFO
Locate Luton Help Me Park - Meet & Greet
Full Parking Address
Luton, Bedfordshire, LU2 9QT
Luton Airport Address
Luton, Bedfordshire, LU2 9QT
From my location
A Quick Overview of Luton Help Me Park - Meet and Greet
Luton Help Me Park - Meet and Greet - Customer Tips
You are required to leave your keys
Stress-free parking services for Luton Airport
Call the Driver 40 minutes prior to arrival to confirm Meet Time
No Transfers required
24 hour secure parking with CCTV
Arrival procedure for Luton Help Me Park - Meet and Greet
Please call Help Me Park Meet and Greet 40 minutes before you arrive at the Luton airport Multi Storey car park 1 level 3 meet and greet parking area where you will be met by one of the members of staff. You will be shown a parking ID and paperwork for your car which will have to be checked and signed by yourself. The car will then be taken to our secure compound leaving you free to proceed to the terminal for check-in.
Return Procedure for Luton Help Me Park - Meet and Greet
On your return please call when you arrive in the baggage hall, this will give Help Me Park Meet and Greet ample time to ensure your car is waiting for you at the collection point outside the terminal building.
Please note there is a 15 minute waiting limit at the drop off zone so providing you don't go over this limit there will be no exit fees.
Sometimes due to circumstances beyond our control (flights delayed etc.), it is not always possible to meet the flights at the new scheduled times, however you can be assured that we endeavour to meet you as soon as possible.
Security Information
The car park is open 24 hrs a day with fully patrolled parking & recorded CCTV, flood lighting, barrier entrance & exit, 8ft high perimeter fencing.
Latest reviews for Luton Help Me Park - Meet and Greet