Luton Airport Long Term
10 min. transfer

2 miles to LTN
Official airport park & ride

Keep your keys

Free bus to terminal

Cancellation cover available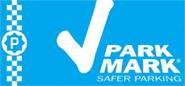 park mark award
VIEW MORE INFO
Locate Luton Long Term Parking
Full Parking Address
President Way, Luton Airport, Bedfordshire LU2 9NW
Luton Airport Address
Luton, Bedfordshire, LU2 9QT
From my location
A Quick Overview of Luton Long Stay
Luton Airport Parking - Customer Tips
Value car park within the airport grounds, just 10 minute transfer
Protected by barriers and a fence, well-lit and regularly patrolled
The transfer buses are wheelchair accessible
Official Luton Airport onsite car park
Parking at Luton Airport has never been easier than Luton Long Stay Car Park
Arrival procedure for Luton Airport Long Term Car Park
Drive up to the entry barrier and press the button for a ticket. You'll be given a ticket with your registration number and booking reference on. Then just drive in and park.

We recommend that you bring a copy of your booking confirmation with you.
Return Procedure for Luton Airport Long Term
Just catch the transfer bus back to the car park. Drive to the exit barrier and put your ticket into the slot. The barrier should lift; if it doesn't, press the intercom to speak to a member of staff.
Security Information
All facilities are Park Mark Safer Parking certified. Barriers, lighting, a fence and foot patrols keep your vehicle secure.
Overview
London Luton Long Term Parking is the official onsite parking operator and offers the best value deals within the airport grounds.
It's open 24/7, just 10 minutes from the terminal. Wheelchair-accessible shuttle buses whisk you there smoothly and there's one every 5-10 minutes.
Pick your perfect parking space, keep your keys and cruise to the check-in. It's simple and stress-free.
Set your Sat Nav to LU2 9NW to find London Luton Long Term Parking — it'll set you up for a superb trip.
Latest Reviews for Luton Airport Long Term Parking