Luton Park and Ride Summer Special
2-3 min. transfer

0.3 miles to LTN
Park and ride service

Leave your keys

Free bus to terminal

CANNOT BE AMENDED OR CANCELLED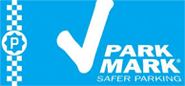 park mark award
Locate Luton Park and Ride Summer Special
Full Parking Address
Eaton Green Roundabout, Luton LU2 9XF
Luton Airport Address
Luton, Bedfordshire, LU2 9QT
From my location
A Quick Overview of Luton Park and Ride Summer Special
Luton Park and Ride Summer Special - Customer Tips
Opening times: 24 Hours / 7 Days
Estimated journey time to airport: 2 - 3 Minutes
Bus frequency: On Demand
Distance from airport: Just 500 metres
Your keys will stay with the car park whilst you are away.
Arrival procedure for Luton Park and Ride Summer Special
On arrival at the access road to Luton JetParks, continue straight ahead to the car park. Proceed to the vehicle drop-off area in front of the Customer Reception. The attendant will greet you and present you with a return card, featuring your vehicle identification. The attendant will load your luggage allowing you to board the shuttle luggage free. The attendant will park your vehicle for you. Your shuttle will depart as quickly as possible, and always within 20 minutes.
Return Procedure for Luton Park and Ride Summer Special
After you have cleared customs, please call to request collection. The number will be provided on your confirmation email. The shuttle will meet you inside the Passenger Car Drop off area. All our shuttles are easily identified by the brand logo. The drivers will be pleased to load your luggage and have you back with your car within 10 minutes. On return to Customer Reception, please present your return card to receive your keys. Your vehicle will be parked nearby in the exit lane ready to go home.
Security Information
24 hours security, CCTV, relaxing reception and check-in area, you'll be going on holiday with piece and harmony knowing your car is in a safe place.
Overview
Park right by the airport with this incredible summer special deal, available on limited spaces at an incredible low price.
The car park is just 2–3 minutes from the airport terminal, and includes a free shuttle bus that runs on demand.
Includes 24-hour security, CCTV, and a reception and check-in area.
Important Information
PLEASE NOTE: As of 14th June 2018, there are roadworks and other improvements works ongoing at Luton Airport, expected to last for 18 months. Please allow plenty of additional travel time to accommodate these changes and increased traffic levels.
Please take proof of purchase with you on your day of travel. You can print your booking confirmation or simply store it on your smartphone.
You will need to leave your keys at reception as your car will be parked for you within the 2000 space parking complex.
Vehicles up to the size of a transit van are accepted. Anything bigger than this may be turned away or charged extra for.
Luton Park and Ride Summer Special Reviews
We display reviews from customers who have used Luton Park and Ride Summer Special that have been collected through an independent review service called Reevoo. You can check out the reviews of Luton Park and Ride Summer Special below. All of the customers are genuine customers of the car park and you can sort the reviews by score, most recent or most helpful.
Latest reviews for Luton Park and Ride Summer Special