Luton Paige Airport Parking
10 min. transfer

2.8 miles to LTN
Park and ride service

Leave your keys

Free bus to terminal

Cancellation cover available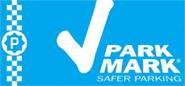 park mark award
VIEW MORE INFO
Locate Luton Paige Airport Parking
Full Parking Address
Paige Airport Parking Limited, Grove Road, Slip End, Bedfordshire, LU1 4BZ
Luton Airport Address
Luton, Bedfordshire, LU2 9QT
From my location
A Quick Overview of Luton Paige Airport Parking
Luton Paige Airport Parking - Customer Tips
Park & Ride service located approx 10 minutes from the airport
On arrival park in the arrival lanes and proceed to customer reception
You leave your keys
Courtesy shuttle bus to the airport
Approx 10 minute transfer time
24 hour manned, CCTV
Arrival procedure for Luton Paige Airport Parking
On entrance to the Car Park, please stop at the Red traffic light so that ANPR data and vehicle images may be captured.
Proceed to any one of the 5 vehicle drop-off lanes, in front of the Customer Reception unit.
Please enter Customer Reception and present your booking reference or car registration.
The Reception team will provide a 'Return Card' featuring return instructions and booking summary.
You will be given a Shuttle departure time, typically within 20 minutes of check-in.
Luggage items may be loaded into the Coach boot, enabling you to board the Shuttle luggage free (Please note: Bike Carriers & Skis are not permitted).
Transfer time to the Airport is typically 12 to 15 minutes on board luxury Mercedes mini-coaches, all featuring leather seating and air-conditioning.

You will arrive at 'Minibus - Zone E' on the Ground Floor of Luton Airport Terminal Car Park 2, with direct access to the departure terminal.
Return Procedure for Luton Paige Airport Parking
On exiting the Arrivals terminal, turn left and proceed to Terminal Car Park 2, which is signposted as the 'Customer Drop Off / Collection Area'.
On entering the 'Collection Area' proceed directly ahead to the Paige Collection point, signposted as 'Minibus - Zone E'.
Upon reaching the undercover Bus Collection Point – please call Luton Paige to request collection – please allow up to 20 minutes for a Shuttle collection.
Shuttles are easily identified by their Paige branding - please do not board any Shuttle without the Paige logo.
On return to the Car Park, please enter Customer Reception and present your Return card to receive your keys.
Security Information
3 metre steel perimeter fencing, manned 24 hours a day with regular patrols. Night vision CCTV. Park Mark Safer Parking Award.
Latest Reviews for Luton Paige Airport Parking