Manchester Airport Drop & Go
5 min. transfer

0.5 miles to MAN
Official airport park and ride

Great alternative to Jetparks which are closed for 2021

Bus to T1&2, Walk to T3

No need to search for a space, your vehicle is parked for you

Free cancellation up to 1 hour before drop off time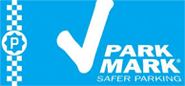 park mark award
Locate Manchester Airport Drop & Go
Full Parking Address
Manchester Airport, M90 3NS
Manchester Airport Address
Manchester Airport, Manchester, M90 1QX
From my location
A Quick Overview of Manchester Airport Drop & Go
Drop & Go Manchester - Customer Tips
Manchester Airport's most popular, long stay car parking
Great alternative to Jetparks (closed in 2021)
2-5 min bus to T1 & T2 - No shuttle to T3
No need to search for a space, we park for you
Your car always stays within the car park
Arrival procedure for Drop and Go parking
When you arrive, state-of-the-art scanners will record the condition of your vehicle, so it's returned to you exactly as you left it.
Drop off your keys at the kiosk and then catch a quick shuttle bus to T1 & T2, or take the five-minute walk to T3.
Fully-insured drivers will park your vehicle for you, within the car park — your car is never driven on public roads.
Return Procedure for Drop & Go at Manchester Airport
When you return, collect your keys from the onsite reception and head to the returns area to collect your car.
Security Information
By choosing a Park Mark Safer Parking facility you are visiting a car park that has been vetted by the Police and has measures in place in order to create a safer environment for both you and your vehicle. Manned 24/7 with CCTV.
Overview
Manchester Airport's official Drop & Go car park means that you won't have to spend your time looking for a space. Hand in your keys at the onsite kiosk and let fully insured drivers do the hard work while you head to the terminal.
There is a 2-5 min bus to T1 and T2. There is no shuttle to T3 - Just a short walk required.
Disabled Facilities
Disabled bays are visible and the fleet of buses are wheelchair friendly.
Important Information
Not suitable for vehicles over 2m.
Where you have booked this car parking product, by giving us at least 1 hours notice prior to the car park arrival time and date, you will be entitled to a refund calculated as a percentage of the car parking fee as set out in the table below. Any bookings cancelled within 1 hour of the car park arrival date will not be refunded.
There is a 2-5 min bus to T1 and T2. There is no shuttle to T3 - Just a short walk required. If travelling from T3 please do not wait for the shuttle bus.
COVID-19
Manchester Airport have taken the following steps to help Fight Covid-19:
Screens in Reception areas to protect both staff and customers
Customers will be asked to use an antibacterial wipe to wipe their key before placing it in the key drop boxes
Self-serve machines will be used as much as possible to limit interaction with individuals face to face
All hard surfaces have been treated with special antibacterial products which protect them for 6 months
Regular cleaning of all M&G & drop off areas
When moving cars staff will wear face masks to limit risk of transmission. All staff will be asked to follow government guidance and either wash their hands or use hand sanitiser regularly
Manchester Drop & Go Reviews
Reevoo, a separate and independent review service, provide reviews of Manchester Drop & Go for SkyParkSecure. You get a real view from genuine customers of Manchester Drop & Go, as the review contents cannot be amended or removed from our site.
Latest Reviews for Manchester Airport Drop & Go