Manchester VIP Meet and Greet
Meet and Greet service

Keep your Keys

Short Walk to Terminal

Cancellation Cover available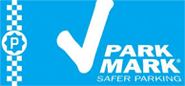 park mark award
Locate Manchester VIP Meet and Greet
Full Parking Address
Manchester Airport, Manchester, M90 1QX
Manchester Airport Address
Manchester Airport, Manchester, M90 1QX
From my location
A Quick Overview of Manchester VIP Meet and Greet
Manchester VIP Meet and Greet - Customer Tips
You leave your keys with the car park
Approved by Buy with Confidence from Trading Standards
Secure car storage with CCTV
Car park is located 3 miles from the terminal
Easy car drop off at the terminal where you will meet the driver
Drivers are uniformed and carry identification
Manchester Airport now charges a £5 access fee upon entry and again on exit. Please note that you will have to pay £5 cash to the chauffeur on arrival so that they can enter and exit the terminal area.
When you are back at the pickup point and have called for your car, the driver will give you a token that you will need to put in the machine and then pay £5 to be able to exit.
Please note that there is a 10 minute grace period when dropping off or picking up your car, after which you will not be able to enter the area again for half an hour. To avoid extra charges, please ensure you adhere to the times you have booked and only call for collection when you are ready. Your drop off location will be confirmed when you call 20 minutes to prior to drop-off.
Arrival procedure for Manchester VIP Meet and Greet
Simply arrive at your departure terminal and let VIP take care of your car. All you need to do on the day of your travel is to give VIPs chauffeur hotline a call when you are 10 - 15 minutes away from the airport . Then make your way to the departure area of the terminal you are flying from and a chauffeur, dressed in a Black and Orange T-Shirt will be there to meet you.
Return Procedure for Manchester VIP Meet and Greet
On your return to the UK. When you have cleared customs and collected items of luggage, please call VIP and so they can guide you to the meeting point to collect your vehicle.
Please note: All customer orders will be charged a £5 vehicle entry and exit fee by Manchester Airport which Manchester VIP will not be liable for.
Security Information
This car park holds a Buy with Confidence accreditation from Trading Standards. With 24 hour CCTV and fully insured drivers, you are guaranteed a smooth and hassle-free handover when at the terminal.
Overview
VIP Parking is an established family business that strives to give the ultimate in service for Meet and Greet Parking and valeting services.
Important Information
Manchester airport's entry and exit fee to the terminal forecourt is currently charged at £5. This is an extra charge that Manchester VIP are not responsible for, so please have this ready for the chauffeur upon your arrival and return.
COVID-19
Manchester VIP Meet and Greet are making sure they follow all safety protocols in regards to COVID-19. Drivers will keep their distance, use face coverings and will thoroughy disinfect vehicles after use.
Manchester VIP Meet and Greet Reviews
Manchester VIP Meet and greet reviews can be found below. These reviews are from genuine customers who have previously used the service. These are collected via a third party to ensure a non-bias review is given. This reflects an honest view of Manchester VIP Meet and Greet.
Latest Reviews for NCP Manchester VIP Meet and Greet