Manchester Skypark Indoor Park & Ride
10 min. transfer

2 miles to MAN
No airport entry or exit fee

Leave your keys

Free bus to terminal

Cancellation Cover available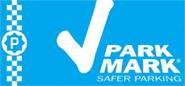 park mark award
VIEW MORE INFO
Manchester Skypark Indoor Park & Ride
Full Parking Address
8th Floor, Multi Storey Car Park, Rolandsway, Wythenshawe, Manchester, M22 5RG
Manchester Airport Address
Manchester Airport, Manchester, M90 1QX
From my location
A Quick Overview of Manchester Skypark Indoor Park & Ride
Manchester Skypark Indoor Park & Ride - Customer Tips
Indoor secure family run car park
Gated entrance
You leave your keys
Courtesy shuttle to Manchester Airport
24/7 Security, CCTV
The Multi-Storey has a Height Restriction Barrier on the helical Access Ramp of 6ft 6
Please note that the Terminal 3 drop-off/pick-up point is located by Terminal 1. This is just a short walk, but if you have lots of luggage and/or mobility issues and are travelling to/from Terminal 3, we would recommend opting for an alternative car park.
Arrival procedure for Manchester Skypark Indoor Park & Ride
Please have your booking confirmation to hand so you can quote your Skyparksecure booking reference.
At the barrier, sound horn and wait for staff.
Arriving Cars will be directed to park in holding bays opposite the Reception Office - these cars will be moved up later into a numbered, designated parking bay by Skypark staff at our convenience for secure Storage until return and collection.
For Health & Safety reasons, customers are not permitted access to other floors without express permission of the Skypark Manager.
Once parked, the lead customer should report to the reception office to complete booking-in. You should produce a copy of your parking confirmation and have your return flight details to hand to cross-check with the car park to ensure correct.
Having transferred your luggage (if any) to the waiting courtesy shuttle, you need to lock your car and hand in the keys to reception staff. You will be expected to retain your house and any other personal keys NOT relating or necessary to operating your vehicle.
You will then be taken by shuttle bus to the relevant Manchester Airport terminal drop-off point:
Terminals 1 & 3 – Terminal 1 Arrivals Car Park Bus Stop E
Terminal 2 – Bus Stop C on Palma Avenue
Terminal 3 passengers have a short 3-minute walk from terminal one drop off point.
Return Procedure for Manchester Skypark Indoor Park & Ride
Once you have cleared customs and collected all your luggage, your party should make their way to the relevant Terminal Drop‐off & Pick‐up Locations:
Terminals 1 & 3 – Terminal 1 Arrivals Car Park Bus Stop E
Terminal 2 – Bus Stop C on Palma Avenue
Terminal 3 passengers have a short 3-minute walk from terminal one drop off point.
At that point you should call the 24/7 Number and request the Shuttle to attend. You will then be taken back to the Multi‐Storey, where your cars will be waiting for you.
Car Keys can be collected from Skypark Manchester Reception Office by the Lead Customer upon production of suitable Photo ID eg Passport/Driving Licence - where after Customers can reload their Car and depart the Multi-Storey by following the clear Exit signs.
During normal hours the Civic Centre offers a variety of shopping facilities, not the least of which is the large ASDA Superstore and several cafeterias for Customers to enjoy some refreshments and/or stock up on essentials before setting off on their Homeward journey. The lower floors beneath our complex offer parking to shoppers for that purpose.
Security Information
8th - 13th Floors of the Civic Centre Multi-Storey Car Park are a separate, wholly self-contained and secure part of the Overall Wythenshawe Civic Centre Multi-Storey Car Park managed by St Modwen Properties Plc, BUT is still covered and comprised within the pre-existing 24/7 CCTV & Continuous On-Site Guarded/Nightwatchmen, Gate-house & Patrolled Security Operation, whilst enjoying its own, independent, internal Barrier-Controlled Access & Egress System run and managed by our own Office Manager/Staff. Parking is within designated pre-identified spaces and ALL keys are retained and stored within a bespoke internal Office Security Room, with its own independent 24/7 CCTV monitoring System. In addition the Wythenshawe Main Police Station is situated across the Road from the Car Park for added comfort and Security.
Directions to Manchester Skypark Indoor Park & Ride
Please note the post code directs to you to behind Asda and not the car park please use the following directions.
From M56 heading towards Manchester leave at Junction 3a (signed A560) signposted Altrincham, Wythenshawe (ignore Junction 3 Stockport signs).
Come back on yourself round the roundabout back onto M56. Leave at Junction 4 * signed Wythenshawe Centre, turn Left and proceed along Simonsway, passing ASDA & B&M on your left. Then turn left at the next Traffic Lights into Rowlandsway.
50 yards on the left is a BP Station - Skypark Manchester up/down Helical Access Ramp is to the right and behind the BP Station.
At the top of the Ramp, keep to the LEFT and come into the 8th Floor and STOP at the Barrier, sound your Horn and wait for staff.
All other routes ‐ leave M56 at Junction 4 and follow these directions from above.
Please note the car park name is Skypark Ltd and you have booked through Skyparksecure Ltd who are a booking agent. These are two separate companies.
Latest Reviews for Manchester Skypark Indoor Park & Ride