Manchester Airport Meet and Greet T1
You are met at the terminal

0 miles to MAN
Official Meet & Greet service

Leave your keys

Drop your car at the terminal, your vehicle is parked for you.

Free cancellation up to 1 hour before drop off time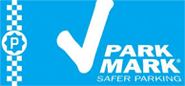 park mark award
Locate Manchester Airport Meet and Greet T1
Drop-Off Location
Manchester Airport Meet & Greet T1, Manchester Airport, M90 1QX
Manchester Airport Address
Manchester Airport, Manchester, M90 1QX
From my location
A Quick Overview of Manchester Airport Meet and Greet T1
Manchester Airport Meet and Greet T1 - Customer Tips
Drop your car at the terminal, we park for you
Quick, convenient, and good value for money
The only official Meet and Greet
Ideal for families and business travellers
Your car will be stored securely
Arrival procedure for Manchester Airport Meet and Greet T1
Please ensure that you have access to a copy of your Booking Confirmation for your arrival.
When you reach the entrance to the car park, please press the help button and quote your car park booking reference number and name to a member of staff.
Once you have parked, simply unload your luggage and enter our Meet & Greet reception to deposit your key.
Please note we only take receipt of your individual car key. Key rings and other keys cannot be accepted. You will be given a receipt, which you should retain for your return.
Return Procedure for Manchester Airport Meet and Greet T1
On your return please follow signs for Meet & Greet and present your receipt at reception.
Your keys will then be returned and you will be directed to your vehicle, which will be located adjacent to the reception area.
Security Information
The car park has been awarded the Park Mark for safer parking.
By choosing a Park Mark Safer Parking facility you are visiting a car park that has been vetted by the Police and has measures in place in order to create a safer environment for both you and your vehicle with Security fencing and 24 hour CCTV surveillance
Overview
Enjoy the affordable luxury of dropping off your car and letting the car park do the rest.
Disabled Facilities
Parking bays are available for disabled drivers
Important Information
This service does NOT include a car wash.
This car park accepts vans as long as it fits into a standard parking space. Height restriction 2 metres (6ft 6in).
Before you set off ensure you have a copy of your email confirmation.
If your actual stay is longer than your booked stay, you will be charged extras on departure at the car park's standard daily rate. Please note: No refund will be issued for part used stays.
Cancel Policy
You can cancel the Official Manchester Airport Meet & Greet T1 contract by giving us at least 1 hours' notice prior to the car park arrival time and date. Once the cancellation is confirmed you will receive email confirmation. Any bookings for an Official Manchester Airport car park cancelled within 1 hour of the car park arrival date will not be refunded.
COVID-19
Manchester Airport have taken the following steps to help Fight Covid-19
Screens in Reception areas to protect both staff and customers
Customers will be asked to use an antibacterial wipe to wipe their key before placing it in the key drop boxes
Self-serve machines will be used as much as possible to limit interaction with individuals face to face
All hard surfaces have been treated with special antibacterial products which protect them for 6 months
Regular cleaning of all M&G & drop off areas
When moving cars staff will wear face masks to limit risk of transmission. All staff will be asked to follow government guidance and either wash their hands or use hand sanitiser regularly
About Manchester Meet and Greet T1 Reviews
SkyParkSecure ensure all reviews for Manchester Meet and Greet T1 are genuine with the help from the Reevoo platform. If you're looking for feedback for Manchester Meet and Greet T1, make sure to read below to get the best picture of the facility before you book.
Latest Reviews for Manchester Airport Meet and Greet T1