Manchester Airport Meet and Greet PLUS T2
You are met at the terminal

0 miles to MAN
Official Meet & Greet with Security FastTrack

Leave your keys

Short walk to terminal 2

Cancellation Cover available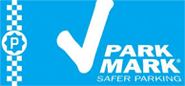 park mark award
Locate Manchester Airport Meet and Greet PLUS T2
Drop-Off Location
Manchester Airport Meet & Greet T2, Manchester Airport, M90 1QX
Manchester Airport Address
Manchester Airport, Manchester, M90 1QX
From my location
A Quick Overview of Manchester Airport Meet and Greet PLUS T2
Manchester Airport Meet and Greet PLUS T2 - Customer Tips
Official Meet & Greet service with Fast Track included for ALL your travelling party
Simply park, unload and head to Meet & Greet reception
You leave your keys
No transfer required
Just a few minutes walk to the check-in desks
24-hour security, CCTV
Arrival procedure for Manchester Airport Meet and Greet PLUS T2
Please ensure that you have access to a copy of your Booking Confirmation for your arrival.
Once parked, customers should proceed to the new reception facility to drop off their key.
Please make sure you allow enough time for your journey. The car parks can be busy during peak periods.
Security Fast Track instructions.
Meet & Greet Plus offers the additional benefit of up to 6 security FastTrack tickets.
In order to gain entry to the fast-lane, please bring along a copy of your e-mail booking confirmation and scan the QR Code above.
Return Procedure for Manchester Airport Meet and Greet PLUS T2
Arriving passengers should collect their key from the M&G reception facility on the ground floor of the T2 multi-storey car park. Please present your receipt at reception.
Your keys will then be returned and you will be directed to your vehicle, which will be located adjacent to the reception area.
Security Information
By choosing a Park Mark Safer Parking facility you are visiting a car park that has been vetted by the Police and has measures in place in order to create a safer environment for both you and your vehicle.
Security fencing, 24-hour CCTV surveillance.
Overview
Meet & Greet Plus Parking is available at all terminals and comes with the addition of fast track through security for all your travelling party.
This does not apply to Jet 2 customers as they have their own lane for check in.
Disabled Facilities
Parking bays are available for disabled drivers.
If you need to take your disabled parking badge with you, you can leave a copy of the badge in the vehicle.
Important Information
Height restriction 2 metres (6ft 6in). This service does NOT include a car wash!
If your actual stay is longer than your booked stay, you will be charged extras on departure at the car park's standard daily rate. Please note: No refund will be issued for part used stays.
Manchester Meet and Greet PLUS T2 Reviews
We feature genuine customer reviews from the Reevoo platform for Meet and Greet PLUS T2 at Manchester Airport. For the latest reviews of Meet and Greet PLUS T2 take a look below. All reviews are independently collected so you know they are from real SkyParkSecure customers.
Latest Reviews for Manchester Airport Meet and Greet PLUS T2