Official Newcastle Airport Meet & Greet
You are met at the terminal

0 miles to NCL
Official meet and greet service

Leave your keys

Short walk to terminal

Cancellation cover available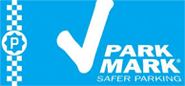 park mark award
Locate Official Newcastle Airport Meet & Greet
Drop-off Location
Newcastle International Airport, Woolsington, Newcastle upon Tyne NE13 8BZ
Newastle Airport Address
Woolsington, Newcastle upon Tyne, NE13 8BZ
From my location
A Quick Overview of Official Newcastle Airport Meet & Greet
Official Newcastle Airport Meet & Greet - Customer Tips
Convenient Meet & Greet service for Newcastle Airport
You leave your keys
No Transfers required
24-hour security, CCTV
No trailers or caravans will be accepted into this car park
Minibuses, vans, trailers, 8+ seat vehicles are not bookable via Meet & Greet, please use Long Stay car parking
Arrival procedure for Official Newcastle Airport Meet & Greet
Park in the Fast Track car park adjacent to the terminal, just a few metres from the check-in hall.
Return Procedure for Official Newcastle Airport Meet & Greet
After collecting your luggage, proceed outside the terminal turn right towards the meeting point where you will be met.
Security Information
This car park has been accredited with the Park Mark secure parking award. CCTV, Security fencing and security patrols
Overview
Park right outside the terminal, only 30-metres walk to the check-in hall.
Our representative will collect your keys and park your vehicle in a secure on-site location and meet you with your keys on return
Disabled Facilities
Suitable service which can be used by disabled customers.
Please note, there is a small ramp that allows you access to the terminal, but please be assured that it is the closest car park to the terminal.
Important Information
You are required to leave your keys with this car park.
Latest Reviews for Official Newcastle Airport Meet & Greet