SACP Meet and Greet
You're met at the terminal

0 miles to SEN
Meet and greet service

Leave your keys

Short walk to terminal

Cancellation Cover available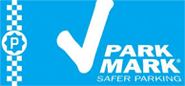 park mark award
Locate SACP Meet and Greet
Full Parking Address
Car parked securely at:
Unit D3 Millhead Way
Purdeys Industrial Estate
Rochford
SS4 1LB
Southend Airport Address
Southend Airport
Essex
Southend-on-Sea
SS2 6YF
From my location
A Quick Overview of SACP Meet and Greet
SACP Meet and Greet - Customer Tips
Drive straight to the short stay car park
You are met upon arrival
Car stored in a secure car park
Park Mark awarded
Arrival procedure for SACP Meet and Greet
Please ring when you are 15 mins away from Southend Airport (SS2 6YF)
In the event that you do not have a Sat Nav or unsure when you will be 15 mins away, please ring when you have just passed the Basildon turnoff on the A127 towards Southend, or if coming via the A130, ring when you leave the A130 to get on the A127.
If you fail to phone us when you are 15 minutes away from the airport you may have to pay the £2.50 exit fee for us to get your car out of the short stay car park. If you do arrive at the airport and have not phoned us, please pull up and call us before entering the short stay car park otherwise it will result in you having to pay the £2.50 exit fee.
It is important to ring SACP if you are running late or early. This way somebody will be aware of your situation so that assistance will be allocated accordingly.
On arrival at Southend Airport, pull into the Short Stay Car Park (on your right - opposite the terminal) where a member of our staff will greet you. Our member of staff will be wearing an orange/black shirt with SACP company logo and ID Badge and will process the necessary paperwork with you.
Please note that your specified meet time is appointed. If you should arrive before or after this time this may result in a delay.
Return Procedure for SACP Meet and Greet
After passing through passport control and retrieving your luggage call us. One of the team will then inform you of the pickup details based on the security conditions. Normal procedure is we shall be waiting with your vehicle in the Short Stay Car Park.
Please only phone once you are actually leaving the terminal building. Once we bring your vehicle into the Short Stay car park you will have 5 - 10 minutes to drive your vehicle out. After this time you will need to pay £2.50 to get your vehicle out of the car park.
We monitor your flights using Southend Airport information obtained by telephone and internet.
If you should, unfortunately, find that you are delayed in baggage reclaim, please advise us as soon as possible, on telephone number above.
Security Information
CCTV, 24 hour security, manned patrols,16ft metal palisade fencing around whole perimeter, lighting, hard standing. By choosing a Park Mark Safer Parking facility you are visiting a car park that has been vetted by the Police and has measures in place in order to create a safer environment for both you and your vehicle.
Overview
Southend Airport Car Park Ltd are a family run business offering a time saving and cost efficient way to park your car.
They have over 8 years experience in the transport business.
They take pride in the services they offer and will do their up most to make sure every one of our customers is highly satisfied with the service.
All their members of staff are family or family friends, so it is important to them to offer a special personalized service, which sometimes gets lost within national companies.
Only closed Christmas day and Boxing day.
Important Information
Vans & long wheel based vehicles are charged an extra 50% of current fee - payable to the car park on arrival.
SACP Meet and Greet Customer Reviews
We feature completely independent reviews of SACP Meet and Greet, all provided by confirmed customers. You can sort our SACP Meet and Greet reviews by most recent, most helpful, or by score.
Latest Reviews for SACP Meet and Greet