Stansted Bubble Park and Deliver - NON-FLEX
5 min. transfer

1.5 miles to STN
Meet & greet on return

Leave your keys

Additional £3.50 transfer fee and £7 access fee required

CANNOT BE CANCELLED OR AMENDED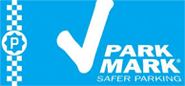 park mark award
Locate Bubble at Stansted Airport
Full Parking Address
Tremhall Avenue, Stansted Airport, Essex, CM24 1PY
Stansted Airport Address
Stansted Airport, Bassingbourn Road, Stansted, CM24 1QW
From my location
A Quick Overview of STN Bubble P&D
London Stansted Bubble Park and Deliver - NON-FLEX- Customer Tips
Short transfer to the Airport
Be met at the terminal upon your return
You leave your keys
Fully secure, CCTV, 24-hour security
Arrival procedure for Bubble Park and Deliver at Stansted Airport - NON-FLEX
Please drive into one of the customer lanes straight ahead, unload your bags and follow the path to Reception where you will check-in, pay a transfer fee of £3.50 and leave your car key.
You will then take the regular courtesy transfer to the airport terminal.
Return Procedure for STN Bubble Park and Deliver - NON-FLEX
Please collect all your luggage and clear customs before calling to have your car delivered. Make your way to the forecourt, just outside the terminal doors and wait in Zone C by the flag poles. Please remain on the same level as departures. 

You will be required to pay the exit fee at the barrier of £7 by credit card contactless / pin or by cash for up to 10 mins.
Please note that cars cannot remain on the forecourt for more than 10 minutes. Therefore it is essential that you are ready to collect your car and exit the forecourt within the 10 minute period, otherwise you may be subject to additional charges.
Security Information
By choosing a Park Mark Safer Parking facility you are visiting a car park that has been vetted by the Police and has measures in place in order to create a safer environment for both you and your vehicle.Hard standing surface, CCTV, 24 hour security including barrier entry and lighting. Car park holds the Buy with Confidence award given by Trading Standards.
Overview
Bubble Park and Deliver is a great way to park at the airport. Just park your car in the car park, hop on a shuttle bus, and then on your return, Bubble will deliver your car back to you at the terminal.
Important Information
You will be required to pay the transfer fee of £3.50 at reception when you arrive. Upon your return, there is also an exit fee of £7 to pay at the barrier. This can be paid by credit card or by cash for up to 10 mins.
THIS IS A NON-FLEX SERVICE WHICH CANNOT BE AMENDED OR CANCELLED.
This service is operated by I Love Airport Parking Ltd.
Licenced taxis both private hire and hackney carriages are not accepted.
COVID-19
Bubble are taking the following steps against Covid-19
Forecourt collection – socially distanced service
All drivers wear face coverings
Full sanitising procedures for drivers and all vehicles
Stansted Bubble Park & Deliver Reviews
Get a better picture of Stansted Bubble Park & Deliver before you book. We show independent customer reviews of Stansted Bubble Park & Deliver from real customers with the help of Reevoo. See other customers experiences of Stansted Bubble Park & Deliver below.
Latest Reviews for Stansted Bubble - NON FLEX