Car Park Stansted - Meet and Greet
You're met at the terminal

0 miles to STN
Meet and greet service

Leave your keys

Short walk to terminal

Cancellation Cover available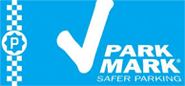 park mark award
Car Park Stansted - Meet and Greet
Full Parking Address
Drop off location:
Stansted Airport
Bassingbourn Road
Stansted
CM24 1QW
Stansted Airport Address
Stansted Airport
Bassingbourn Road
Stansted
CM24 1QW
From my location
A Quick Overview of Car Park Stansted Meet and Greet
Car Park Stansted Meet and Greet - Customer Tips
There is a £10 entry and exit fee that must be paid by the customer.
Please take proof of purchase with you on the day of travel.
You will be met at the Orange Car Park at the terminal by the chauffeur driver.
Arrival procedure for Car Park Stansted Meet and Greet
On your arrival at the airport for Drop-Off please call Car Park Stansted Meet and Greet at the driver number 20 minutes before your arrival.
They will guide you about the meeting point. Drive Straight to the "Orange Car Park" on the terminal.
The Chauffeur will be waiting for you. Hand over your key to the driver, Vehicle will be checked and papers will be signed and then you can head to the terminal.
The driver will park your Vehicle in the secured parking yard and you can enjoy your trip with peace of mind about your car security.
Return Procedure for Car Park Stansted Meet and Greet
Once you have collected all of your luggage, please call to arrange collection of your vehicle.
This will be located at the front of the airport terminal.
Security Information
The car park is open 24 hours a day, 7 days a week.
A driver will park your car for your convenience in a secure compound with 24-hour CCTV.
The car park facilities come complete with CCTV, alarms and guard dogs so you know your vehicle is in safe hands.
Overview
This meet and greet service is a highly efficient chauffeur product. It is ideal for families with large luggage loads or for the business traveller who needs a quick and structured drop off and pick up for their vehicle.
Important Information
This car park requires that the customer meets the chauffeur at the terminal in the Orange car park. Please ensure that you have the £10 entrance and exit fee for the terminal forecourt.
If you are travelling within the next 48 hours and Skyparksecure are closed please contact the car park IF you have any queries or need to amend your booking.
Reviews of Car Park Stansted Meet and Greet at Stansted Airport
The independent review system we use for Car Park Stansted Meet and Greet means you can view real reviews from genuine customers who have used this car park for their travel needs. This gives you a clear view of real customer experiences so you can decide if this car park is right for you before you book.
Latest Reviews for Car Park Stansted - Meet and Greet