Stansted Easy Parking Meet and Greet
You are met at the terminal

0 miles to STN
Additional entry & exit fees apply

Leave your keys

Short walk to terminal

Cancellation Cover available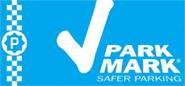 park mark award
VIEW MORE INFO
Locate Stansted Easy Parking Meet and Greet
Meeting Point
Stansted Airport
Bassingbourn Road
Stansted
CM24 1QW
Stansted Airport Address
Stansted Airport
Bassingbourn Road
Stansted
CM24 1QW
From my location
A Quick Overview of Stansted Easy Parking Meet and Greet
Stansted Easy Parking Meet and Greet - Customer Tips
This service operates between 04:00 to 23:45 only. Please only make a booking if your arrival and departure are within this period.
You are required to pay the driver £4 so they can exit the Express set down area after collecting your vehicle. Customers are still required to pay your own exit fees £4 (CASH ONLY) after collecting your vehicle on your return journey.
Meet & Greet at Stansted Airport - Perfect for business travellers.
Secure compound Tarmac, CCTV, Gated, Security Guard Patrols.
If you are running late or early just phone us and we will reschedule your meeting time to suit your requirements.
Exceptional Customer Service with 13 years experience.
Arrival procedure for Stansted Easy Parking Meet and Greet
Please print and take the confirmation email with you on the day.
Please phone the number on your confirmation email twenty minutes before your arrival at Stansted to confirm your drop off point of which there are two, and to make sure our driver is there to meet you on time. If you do not give us a twenty minute call this may delay your booking in time AND COULD COST YOU EXTRA MONEY. Also if you are running early or late please keep us informed so we can help you!
If you are asked to enter the Orange car park when you are making your twenty minute call, the directions are below!
From all major roads: please follow the signs to short term car park Stansted Airport, enter the short term road and stay in the right hand lane, go pass the bus station on your left and the next car park is the ORANGE, enter this car park collect a ticket and follow the outer perimeter this will bring you to row A & B next to the four pay machines, you will be booked in here, please have your exit ticket to hand.
Return Procedure for Stansted Easy Parking Meet and Greet
After you have collected your entire luggage and you are through Customs only then, call the number provided on your confirmation email. You will then be given directions either to the front of the terminal building known as the express set down zone C by the two flag poles or the short stay! YOU HAVE TEN MINUTES FROM THE TIME OF THE PHONE CALL TO EXIT OTHERWISE THE AIRPORT WILL CHARGE YOU A £25 LEVEE! If asked to make your way down to the ORANGE short stay car park go to row A&B unless otherwise advised. You are responsible for all exit fees!
At the time of vehicle collection on your departure day you would have been issued a receipt for your vehicle, please have it ready to hand over to the driver, if lost please have your passport as proof of ownership!
Security Information
This car park has a 6ft perimeter fencing and frequent security patrols 24/7
Directions to Stansted Easy Parking Meet and Greet
Please follow the arrival procedure.
Latest Reviews for Stansted Easy Parking Meet and Greet