JetParks Stansted
12 min. transfer

2 miles to STN
Official airport parking

Keep your keys

Free bus to terminal

Cancellation Cover available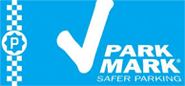 park mark award
Locate JetParks Stansted
Full Parking Address
Roman Ln, Stansted, CM24 1AE
Stansted Airport Address
Stansted Airport
Bassingbourn Road
Stansted
CM24 1QW
From my location
A Quick Overview of Stansted JetParks
Stansted JetParks - Customer Tips
Shuttle bus included
Shuttle takes 10-15 minutes transfer time
Shuttle bus runs at 15 minute intervals
You keep your keys
Allow 35 minutes to park and transfer
Height restriction: 3.5 metres. No trailers are permitted.
JetParks does not have any allocated disabled spaces. However, there are 271 disabled spaces available to Blue Badge holders in the Long Stay car park.
Arrival procedure for Stansted JetParks
This car park operates an Automatic Number Plate Recognition System (ANPR) so the barrier should rise for you upon arrival. Please do not press for a ticket on entry to the car park. Please ensure you take the automatically generated ticket and keep it somewhere safe as you will need to use this on exit. If the ANPR doesn't recognise your number plate, please press the call button for assistance and a member of staff will open the barrier.
Once you have parked your vehicle, board a courtesy bus which will drop you in front of the terminal building.
Transfers run between 04:00 and 22:00 every 15-20 minutes and the journey takes 15 minutes. Outside of these times you will need to get a transfer with the Long Stay car park. Press the intercom button at the transfer stop and tell the operator you need a transfer from Jetparks. The Long Stay transfer bus will come and get you.
We recommend that you allow 35 minutes to check your car into the car park and transfer to the airport.
Return Procedure for Stansted JetParks
When you arrive back from your trip, follow in-terminal signs for Buses to Long Stay and JetParks car parks. Courtesy buses are located at the Long Stay and JetParks parking bus stop in front of the terminal. Please tell the driver where you have parked (i.e. JetParks, Zone E, Bus stop 3).
Once you have arrived back to your vehicle, drive up to the exit barrier. The barrier will open for you to exit but if you do experience difficulties, please press the call button for assistance.
If you return out of hours, between 10pm and 4am, you will need to get a transfer with the Long Stay car park. Follow signs for the Long Stay car park transfer stop and get the Long Stay transfer bus. Tell the driver you've parked at Jetparks and they will drop you back at the car park
Security Information
ParkMark Award - Car park is manned 24hrs, frequently patrolled and enclosed by security fencing. Comprehensive CCTV in operation
Overview
Official Stansted Airport parking a short transfer to the airport terminal. With a courtesy shuttle and short transfers to the airport terminal, this is a popular car park with our customers.
Important Information
This car park is self parking, so you can take your keys with you.
Stansted JetParks Reviews
We collect reviews for Stansted JetParks through Reevoo, the independent review company. The reviews of Jetparks at Stansted Airport are confirmed to be from customers who have booked through ourselves to use the car park, and cannot be altered or removed by ourselves or the car park.
Latest Reviews for JetParks Stansted