Stansted Maple Parking Meet & Greet
You're met at the terminal

0 miles to STN
Meet and greet service

Leave your keys

Short walk to terminal

Cancellation Cover available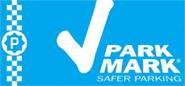 park mark award
VIEW MORE INFO
Locate Stansted Maple Parking Meet & Greet
Full Parking Address
Drop off location:
Stansted Airport
Bassingbourn Road
Stansted
CM24 1QW
Stansted Airport Address
Stansted Airport
Bassingbourn Road
Stansted
CM24 1QW
From my location
A Quick Overview of Stansted Maple Parking Meet & Greet
Stansted Maple Parking Meet & Greet - Customer Tips
There is a height restriction of 2.5m.
Parking is for cars only and cars must fit into a standard sized parking space (2.4m wide x 4.8m long).
Minibuses / vehicles with more than 8 passenger seats cannot be accepted for Meet & Greet services.
Arrival procedure for Stansted Maple Parking Meet & Greet
Please call Maple Parking when you are 10 minutes away from Stansted Airport.
Leave the M11 by the slip road at Junction 8 Southbound or Junction 8a North Bound.
At the end of the road follow it round to the left onto A120 Thremhall Avenue.
You'll come to a large roundabout – take the 3rd exit onto A120 Thremhall Avenue - Continue down this road and keep left towards the Bassingbourn Roundabout and take the 2nd Exit onto Thremhall Avenue.
At the next roundabout (Coopers End roundabout) take the 2nd exit onto Terminal Road North.
Follow signs for "the Free Set Down Area Zone C" where you will be met by your driver - park as close as you can to the 2 flag poles.
Return Procedure for Stansted Maple Parking Meet & Greet
Once you have collected all of your luggage and have cleared passport control call Maple Parking to let them know you are ready to be met.
Make your way out to the Express Set Down Pick Up area. Your car will be returned to you here. Your car will be returned in Zone C by the three flag poles. Please look out for your car.
Be sure to look out for your vehicle and have your return instructions copy to hand. The driver will need to see your return instructions paperwork to confirm your identity.
Security Information
The car park has 24-hour manned security, fencing and gated entry.
Directions to Stansted Maple Parking Meet & Greet
Drive to the airport following the arrival procedure.
Latest Reviews for Stansted Maple Parking Meet & Greet