Maple Manor Parking Stansted
You're met at the terminal

0 miles to STN
Meet and greet service

Leave your keys

Short walk to terminal

Cancellation Cover available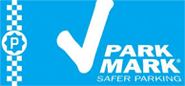 park mark award
Locate Stansted Maple Manor Meet and Greet
Meeting point
Drop off location:
Stansted Airport
Bassingbourn Road
Stansted
CM24 1QW
Stansted Airport Address
Stansted Airport
Bassingbourn Road
Stansted
CM24 1QW
From my location
A Quick Overview of Maple Manor Parking Stansted
Why Choose Maple Manor Meet and Greet
There is a height restriction of 2.5m.
Parking is for cars only and cars must fit into a standard sized parking space (2.4m wide x 4.8m long).
Minibuses / vehicles with more than 8 passenger seats cannot be accepted for Meet & Greet services.
Arrival procedure for Maple Parking Stansted
Please call Maple Parking when you are 10 minutes away from Stansted Airport.
Leave the M11 by the slip road at Junction 8 Southbound or Junction 8a North Bound.
At the end of the road follow it round to the left onto A120 Thremhall Avenue.
You'll come to a large roundabout – take the 3rd exit onto A120 Thremhall Avenue - Continue down this road and keep left towards the Bassingbourn Roundabout and take the 2nd Exit onto Thremhall Avenue.
At the next roundabout (Coopers End roundabout) take the 2nd exit onto Terminal Road North.
Follow signs for "the Free Set Down Area Zone C" where you will be met by your driver - park as close as you can to the 2 flag poles.
Return Procedure for Maple Manor Parking Stansted
Once you have collected all of your luggage and have cleared passport control call Maple Parking to let them know you are ready to be met.
Make your way out to the Express Set Down Pick Up area. Your car will be returned to you here. Your car will be returned in Zone C by the three flag poles. Please look out for your car.
Be sure to look out for your vehicle and have your return instructions copy to hand. The driver will need to see your return instructions paperwork to confirm your identity.
Security Information
The car park has 24-hour manned security, fencing and gated entry.
Overview
This meet and greet service is supplied by Maple Manor Parking who have to meet the highest standards of security and have been inspected by a qualified local crime prevention police officer and a representative from the British Parking Association.
Important Information
Height restriction for Meet & Greet is 2.5m.
If you are returning ahead of schedule we must have at least 24 hours notice to ensure that your vehicle is ready for you upon your return.
On occasion, if the airport require it, our Meeting Point could change on the day. You will be informed when you call if there are any changes that will affect you.
Payments for extra days must be settled before the vehicle is handed over and if requested a receipt can be sent by email to you.
It is the responsibility of the vehicle owner/customer driving to ensure that the vehicle is roadworthy, holds a valid MOT certificate and has a valid Road Fund Licence. Vehicles that are not road legal or safe to drive may be refused.
No refunds will be given for illegal or unsafe vehicles not stored.
COVID-19
Stansted Maple Parking has taken the following steps to help customers:
All Staff wearing masks at all times
Protective screening between masked staff and customer at meeting points
All Staff wearing gloves at all times
All Staff sanitizing their gloves regularly and before each customer/vehicle interaction
Sanitizing wipes given to every customer to wipe Steering wheel and hand controls (for customer reassurance)
2m Distancing wherever possible between all staff and customers
Reviews of Maple Manor Meet and Greet
Why not see what previous customers of Stansted Maple Parking Meet & Greet think of their service by checking their reviews below? Stansted Maple Parking Meet & Greet reviews are provided by customers who have booked to park with them through ourselves, so you can be sure that the reviews are authentic.
Latest Reviews for Maple Manor Parking Stansted