Maple Manor Parking Stansted
2 min. transfer

1 mile to STN
Park and ride service

Leave your keys

Free bus to terminal

Cancellation Cover available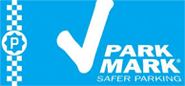 park mark award
Locate Stansted Maple Manor Parking Stansted
Maple Parking Stansted
Adjacent to Express by Holiday Inn
Stansted
Essex
CM24 1PY
Stansted Airport Address
Stansted Airport
Bassingbourn Road
Stansted
CM24 1QW
From my location
A Quick Overview of Stansted Maple Manor Park & Ride
Why Choose Maple Manor Parking Stansted?
On arrival, park in one of the bays on the left-hand side next to the Maple Parking Stansted portacabin
You leave your keys
Your car is parked for you
2-3 Minute Transfer time
Dedicated courtesy transfer to the airport
24 Hour Manned Security, fenced with gated entry. CRB checked staff and drivers
Arrival procedure for Maple Manor Parking Stansted Park & Ride
Once you arrive at Thremhall Avenue, please park in one of the bays located on the left-hand side next to the portacabin.
Your keys will be taken and your car inspected before it is parked for the duration of your trip.
The dedicated courtesy coach is available 24 hours a day on demand with a transfer time or 2-3 minutes approx.
Return Procedure for Maple Parking Stansted Park & Ride
Once you have cleared customs, please call the number on your confirmation to advise that you are ready for collection.
Then proceed to the forecourt, Zone C in front of the Terminal Building.
Please note that meeting point is subject to change on the day by Stansted Airport. You will be informed if this is the case when you call.
Security Information
The car park has 24-hour manned security, fencing and gated entry.
Overview
The Maple Manor Parking Stansted car park meets the highest standards of security and is inspected by a qualified local crime prevention police officer from the British Parking Association. Having passed this stringent inspection the car park was awarded the Park Mark award for secure.
Important Information
Vehicle Restrictions: Parking is for cars only and cars must fit in to a standard sized parking space (2.4m wide x 4.8m long). Extra charges will apply for cars that do not fit in to a standard parking space and must be arranged with Maple Parking prior to the drop off date. Very large vehicles and minibuses may be refused if prior arrangements are not made. Minibuses or vehicles with more than 8 passenger seats cannot be accepted for Meet & Greet services.
Illegal Vehicles: It is your responsibility to make sure that your vehicle has road tax, holds a valid MOT certificate and is roadworthy and legal. If your car is not legal or safe to drive, Maple Parking will not be able to drive it to the car park, and you will not be able to get a refund.

Early Returns: If you are returning ahead of schedule, please telephone Maple Parking ASAP. They must have 24 hrs notice (or as much notice as possible) so that they can make sure the vehicle is ready and you are not kept waiting on your return. Refunds cannot be given for part used bookings.
Customers are required to leave their keys.
Maple Manor Parking Stansted Reviews
You can check out customer reviews of Stansted Maple Manor Park & Ride below. Stansted Maple Parking Park & Ride reviews are collected and managed by a separate, independent review service called Reevoo. This means that the review contents cannot be amended or removed by ourselves or the car park so you get a true view of the experiences that these customers have had.
Latest Reviews for Stansted Maple Parking Park & Ride