Official Stansted Airport Long Stay
10 min. transfer

2 miles to STN
Official airport park and ride

Keep your keys

Free bus to terminal

Free cancellation up to 1 hour before drop off time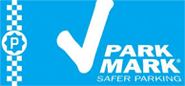 park mark award
Locate Official Stansted Airport Long Stay
Full Parking Address
Round Coppice Rd, Stansted CM24 1SF
Stansted Airport Address
Stansted Airport
Bassingbourn Road
Stansted
CM24 1QW
From my location
A Quick Overview of Official Stansted Long Stay
Official Stansted Long Stay - Customer Tips
Official Long Stay Car Park
Simply enter the car park, find a space and head to the transfer shuttle stop
You keep your keys
10 minute transfer time
Free shuttle included every 15-20 minutes
Fully secure, manned 24/7, CCTV
Arrival procedure for Official Stansted Long Stay
This car park operates an Automatic Number Plate Recognition System (ANPR) so the barrier should rise for you upon arrival. Please do not press for a ticket on entry to the car park. Please ensure you take the automatically generated ticket and keep it somewhere safe as you will need to use this on exit. If the ANPR does not recognise your number plate, please press the call button for assistance and a member of staff will open the barrier.
Once you've parked & unloaded your vehicle, keep your keys and proceed to take the courtesy shuttle to the terminal. Transfers run every 15-20 minutes and transfers take approx. 10 minutes.
Return Procedure for Official Stansted Long Stay
When you arrive back from your trip, follow in-terminal signs for Buses to Long Stay and JetParks car parks. Courtesy buses are located at the Long Stay and JetParks parking bus stop in front of the terminal.
Please tell the driver where you have parked (i.e. Long Stay, Zone E, Bus stop 3).
Once you have arrived back to your vehicle, drive up to the exit barrier. The barrier will open for you to exit but if you do experience difficulties, please press the call button for assistance.
Security Information
This car park has the ParkMark Award. Car park is manned 24hrs, frequently patrolled and enclosed by security fencing. Comprehensive CCTV in operation.
Overview
Official Long Stay car parking for Stansted Airport.
Free shuttle buses run every 15-20 minutes with a short 10 minute transfer time.
Disabled Facilities
Facilities for blue badge holders
Parking bays for Blue Badge holders situated in Zone Q. These spaces cannot be pre-booked.
Use the help points at bus stops to speak to our friendly staff and request pick up for transfer to the terminal. Wheelchair access is available on all of our courtesy buses and drivers are trained in TBC.
Important Information
Height restrictions 3.5 metres/11'' 6''
Car and Trailer Restrictions
All over height vehicles, oversize vehicles and vehicles with trailers must now use Zone Q. There is no extra charge.
Cancel Policy
You can cancel the Official Stansted Long Stay contract by giving us at least 1 hours' notice prior to the car park arrival time and date. Once the cancellation is confirmed you will receive email confirmation. Any bookings for an Official Stansted Airport car park cancelled within 1 hour of the car park arrival date will not be refunded.
COVID-19
Stansted Airport have taken the following steps to help Fight Covid-19:
Mandatory face mask notices on the doors
Covid 19 warnings exterior and interior
Rear door loading only (unless one door vehicle)
Floor markings indicating 2m zone around the driver
Drivers cab has a guard screen over the swing door and drivers wear masks when social distancing is not possible
Enhanced cleaning of the vehicle daily when fuelling
Citrox protection (kills the virus on contact of any of the buses surfaces that others touch - grab handles, seat backs, luggage racks etc) and this is swab tested weekly
• Reduced maximum capacity of buses to ensure safe social distancing and comfort but maintain service (less people per bus, but more buses available)
Reviews of Stansted Long Stay Car Park
We show independent reviews of Official Stansted Long Stay on our website. These have all been supplied by proven customers of ourselves and the car park. You can check out the Official Stansted Long Stay reviews below.
Latest Reviews for Official Stansted Long Stay