Stansted Airport Meet & Greet Premium
You are met at the terminal

0 miles to STN
Official Meet & Greet with Secuirty FastTrack

Leave your keys

Short walk to terminal

Free cancellation up to 1 hour before drop off time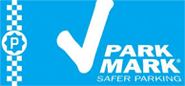 park mark award
Locate Official Stansted Airport Meet & Greet Plus
Meeting Point at Stansted Airport
Stansted Airport, Essex, CM24 1RW
Stansted Airport Address
Stansted Airport
Bassingbourn Road
Stansted
CM24 1QW
From my location
A Quick Overview of Official Stansted Airport Meet & Greet Plus
Why Choose Official Stansted Airport Meet & Greet Plus
Convenient Meet & Greet service for Stansted Airport
Park your car and continue to the Meet & Greet Reception
You leave your keys
Security Fast Track included for 2 passengers
10 minute walk to the terminal
No Transfer Required
Full Park Mark and CCTV Security
Arrival procedure for Official Stansted Airport Meet & Greet Plus
As you approach the Barrier your vehicle will activate a call to the customer services staff who will provide parking instructions and raise the barrier. Once parked in the relevant lane secure your vehicle and take your keys either to the Meet & Greet Reception Office or to the Meet & Greet Self-Service kiosks.
Hand your keys to the staff member who completes the acceptance forms.
The terminal is a short 10 minute walk away
When you reach the security queue, please show your confirmation to the attendant. They will grant you access to the Fast Lane.
Return Procedure for Official Stansted Airport Meet & Greet Plus
Upon return from your trip please go to the Meet & Greet Reception office located by the Meet & Greet car park. Staff will return your keys and direct you to your car.
Security Information
Park Mark Award - Your car will be parked in a secure and official on-airport car park whilst you are away.
Overview
Official Meet & Greet service conveniently placed for Stansted Airport just a short 10 minute walk to the terminal building with security fast track included for two passengers included.
A simple check-in process means you can park your vehicle, check in and walk to the terminal with no shuttle busses or waiting for drivers.
The car park is fully secure with CCTV security and is Park Mark Awarded.
Disabled Facilities
Meet & Greet parking is suitable for Blue Badge holders.
Important Information
Height Restrictions - 7 foot. Car and Trailer Restrictions - Trailers are not permitted.
Hours of operation: 24 hours.
Cancel Policy
You can cancel the Official Stansted Meet & Greet Plus contract by giving us at least 1 hours' notice prior to the car park arrival time and date. Once the cancellation is confirmed you will receive email confirmation. Any bookings for an Official Stansted Airport car park cancelled within 1 hour of the car park arrival date will not be refunded.
COVID-19
Stansted Airport have taken the following steps to help Fight Covid-19:
Screens in Reception areas to protect both staff and customers
Customers will be asked to use an antibacterial wipe to their key before placing it in the key drop boxes
Self-serve machines will be used as much as possible to limit interaction with individuals face to face
All hard surfaces have been treated with special antibacterial products which protect them for 6 months
Regular cleaning of all M&G & drop off areas
When moving cars staff will wear face masks to limit risk of transmission. All staff will be asked to follow government guidance and either wash their hands or use hand sanitiser regularly
Stansted Airport Meet & Greet Plus Reviews
You can read reviews from previous customers of Stansted Airport Meet & Greet Plus below. The reviews of Stansted Airport Meet & Greet Plus are collected from customers who have booked through us so you can see a real, authentic reflection of the service they provide.
Latest Reviews for Official Stansted Airport Meet & Greet Plus