Stansted Short Stay
0 min. transfer

0 miles to STN
Official on-airport parking

Keep your keys

Short walk to terminal

Free cancellation up to 1 hour before drop off time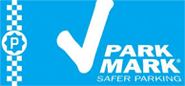 park mark award
Locate Stansted Short Stay
Full Parking Address
London Stansted Short Stay, Terminal Rd N, Stansted, CM24 1PP
Stansted Airport Address
Stansted Airport
Bassingbourn Road
Stansted
CM24 1QW
From my location
A Quick Overview of Stansted Short Stay Yellow
Why Choose Stansted Short Stay?
Approximately a 1–10 minute walk from the terminal
Ideal for if you're in a hurry
A simple route to check-in
No need for a transfer
Arrival procedure for Stansted Short Stay
Drive up to the entry barrier where Automatic Number Plate Recognition will recognise your number plate and the barrier will raise.
Find a parking space and walk the short distance to the terminal. Keep hold of your keys.
Return Procedure for Stansted Short Stay
When you return, simply walk back to your car, remembering which coloured zone you have parked in.
To leave the car park, simply drive up to the exit barrier where the Automatic Number Plate Recognition will again recognise your number plate and the barrier will raise automatically.
Security Information
CCTV, floodlighting and entry/exit barriers. Car park that operates Automatic Number Plate Recognition System (ANPR), for simple entry and exit.
Overview
Stansted Short Stay Yellow offers affordable parking within 1–10 minutes of the terminal, meaning there is no need for a bus transfer.
Disabled Facilities
The short stay car parks are suitable for disabled passengers
Important Information
Height restriction 2m
Trailers are not allowed in any official London Stansted Airport car parks.
Cancel Policy
You can cancel the Official Stansted Short Stay Yellow contract by giving us at least 1 hours' notice prior to the car park arrival time and date. Once the cancellation is confirmed you will receive email confirmation. Any bookings for an Official Stansted Airport car park cancelled within 1 hour of the car park arrival date will not be refunded.
COVID-19
Stansted Airport have taken the following steps to help Fight Covid-19:
Screens in Reception areas to protect both staff and customers
Customers will be asked to use an antibacterial wipe to their key before placing it in the key drop boxes
Self-serve machines will be used as much as possible to limit interaction with individuals face to face
All hard surfaces have been treated with special antibacterial products which protect them for 6 months
Regular cleaning of all M&G & drop off areas
When moving cars staff will wear face masks to limit risk of transmission. All staff will be asked to follow government guidance and either wash their hands or use hand sanitiser regularly
Stansted Short Stay Yellow Reviews
You can read the reviews of Stansted Short Stay that have been collated by Reevoo below. Reevoo are an independent review company, so the information cannot be changed by us or the car park, and you get the true opinions of customers who have already used the car park.
Latest Reviews for Stansted Parking Short Stay Yellow