Bournemouth Airport Car Park 2
Short walk to terminal

0.1 miles from BOH
Official on-airport parking

Keep your keys

Short walk to terminal

Cancellation cover NOT available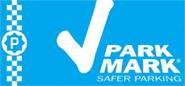 park mark award
VIEW MORE INFO
Locate BOH Car Park 2
Full Parking Address
Car Park 2 at Bournemouth Airport Car Park, Bournemouth Airport, Christchurch, Dorset, BH23 6SE
Bournemouth Airport
Parley Ln, Christchurch, BH23 6SE
From my location
More info on Bournemouth Airport Car Park 2
BOH Car Park 2 - Customer Tips
Transfer time – 3 to 10 minutes
Great value on-site parking
Only a short walk from check-in
Pre-book to guarantee your space
Arrival procedure for Bournemouth Airport Car Park 2
On arrival at the airport, turn right into Car Park 2 and keep in the GREEN pre-paid lane.
As you approach the barrier your reg number should be recognised by the cameras & barrier will open.
Return procedure
On return, drive to the barrier and your number plate will be read, opening the barrier.
If the barrier does not open, press the help button.
Security
This car park is 'Park Mark' approved with CCTV in operation. Security teams perform patrols of the car park regularly, so you can have peace of mind that you know exactly where your car is located whilst you're away.
Overview
There are no vehicle height restrictions at the car park entrances and exits.
Vehicle width restrictions are limited to our standard space size of 2.4m x 4.8m.
Drivers of large and long wheelbase vehicles may use the car parks, but are advised that if their vehicle restricts the use of other car parking bays, the airport reserves the right to charge for the extra space.
Latest Reviews for Bournemouth Car Park 2