Exeter Flyparks Meet & Greet
Drop off at the terminal

Car storage is adjacent to Exeter Airport
Meet and greet service

Leave your keys

Short walk to terminal

Cancellation cover available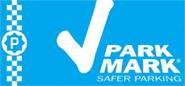 park mark award
VIEW MORE INFO
Locate Exeter Flyparks Meet & Greet
More info on Flyparks Meet & Greet
Exeter Flyparks Meet & Greet car park - Customer Tips
120 yard walk to terminal
Met at Fair Oak House B&B
CCTV and barrier entry system
Car stored adjacent to the airport
Arrival procedure for Flyparks Meet & Greet
Please drive in and select a parking space within the drop off area.
Flyparks will check your details and tag your key leaving you free to proceed to the check-in desk. It's approx 120-metres from the pedestrian entrance of the car park via the pedestrian crossing.
Return procedure
Please make your way back to where you dropped your vehicle off remembering to use the pedestrian crossing and entering the bottom of the car park.
Make your way to the white cabin adjacent to the house where your keys can be collected.
Security
The compound in which your vehicle is stored is fully fenced and protected 24 hours a day. CCTV barrier entry system and a security office.
Overview
Flyparks (Exeter) Ltd offer a personal parking service using professional drivers who will make you feel at ease from the moment you arrive.

They operate from a totally secure compound that offers 24-hour security with full perimeter fencing and flood lighting. The site is also covered by newly installed CCTV, barrier entry system and a security office. In addition, there is generally a member of staff or Fair Oak House resident on site at all times.

Your car is insured for every second that it is in their care with specialist policies covering the entire time that it is parked with us as well as the short journey to and from our site.

Even if unforeseen circumstances dictate additional time in our Car Park, your vehicle will continue to be fully insured.

The drop-off point is located 120 meters from the terminal. Due to the distance of the drop-off point from the airport, this car park isn't suitable for disabled passengers.

No mobile homes, vans, lorries, caravans or trailers are permitted.
Latest Reviews for Flyparks Meet & Greet