While Britain has many coastal surfing areas, our weather is hardly conducive to popular water sports. This is why many people decide to go abroad when planning a surfing holiday. Surfing is a fantastic and addictive sport that allows you to challenge the waves and, in some countries, get some sun on your back. However, there are a number of important factors that have to be taken into account when going on a holiday such as this.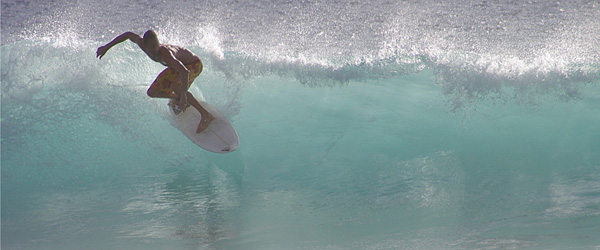 Travel Insurance
A large number of people are under the assumption that their standard travel insurance will automatically cover the equipment they take with them. Sadly, many policies do not and will need separate policies taking out to ensure that they are covered, in case they are damaged, stolen or lost.
Some companies will only cover the equipment that personally belongs to you and will not cover the cost of any damaged or lost rental apparatus. As well as this, a number of insurance groups will not reimburse you if the theft is due to any carelessness or forgetfulness. If, for instance, you leave your surfboard on the beach while you get an ice cream and it is stolen, this is unlikely to be covered in your policy.
All insurance companies have different prices and policies. As well as this, your age, gender and destination will all become a factor in the quote you are given. Websites such as moneysupermarket allow you to compare the deals offered by a range of travel insurance companies, which is a great way to find the deal that is best for you.
Travelling With Surfing Equipment
Whilst flying to your holiday destination maybe the quickest and easiest way, airlines have different allowances and costs in regards to surfing luggage. If you are interested in finding examples of different insurance policies, here is a selection from some of the most popular airways in the country.
Allowances For Surfing Equipment By Airline

| | | | | |
| --- | --- | --- | --- | --- |
| Airline | Free Baggage Allowance | Maximum Weight Of Free Baggage | Surfing Equipment | Restrictions |
| British Airways | Free of charge for one bag up to 23kg. Extra bags £34 each. | 23kg. | Free of charge, unless the number of bags is more than the free allowance. Extra charges will occur (£34) if this occurs. | Surfboard must not exceed max. dimensions (190x75x65cm) or weight (23kg). Surfboard will only be accepted if they have been packed to stop damage (bubble wrap). |
| EasyJet | Any amount of bags up to 20kg. Charges – £26 per 20kg bag £68 per 23kg bag £110 per 26kg bag | 20kg. | £50 for 12kg of extra sporting equipment allowance. | Sporting allowance is strictly for sporting equipment. |
| Flybe | No free baggage. Charges – £12 per 15kg bag £14 per 20kg bag £40 per 23kg bag. | Variable. | Treated as normal baggage – charged at normal excess rate and has no specific instruction. | N/A |
| Monarch | £19 per bag, per flight when booked online. £25 per bag, per flight when booked at the airport. | 23kg. | £20 per surfboard when booked online. £25 per surfboard when booked in at airport. | Total length must be less than 3.8m. All sporting equipment only carried if there is enough remaining space in hold. |
| Ryan Air | Charges depending on season – £15 to £30 per 15kg bag. £25 to £40 per 20kg bag. £35 to £50 per second 15kg bag. | 20kg. | £50 per surfing item per flight when booked online. £60 per surfing item when booked at airport. | Any item surpassing 20kg maximum rate is subject to additional charges. |
Disclaimer: Information accurate as of November 2012.
Top Tips From The Experts
If you're looking to get away for a quick
surf holiday
and surf every day, Nicky at surfholidays.com can advise you on the best options to suit your ability and time of year. Surfholidays.com provide beach accommodation, surf lessons, guiding, equipment and transfers in Europes best surf towns