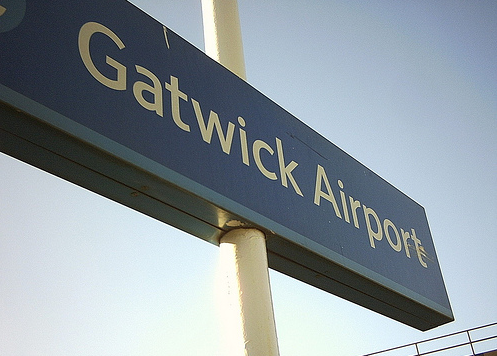 With the holiday season just around the corner, it's time to jump on an aeroplane and fly off to somewhere exotic. Unfortunately, airports can get rather congested at this time of the year and flight delays are rather common. This is no more the case than at Gatwick, the UK's second biggest airport. I used to live abroad and over the years have spent countless hours twiddling my thumbs in Gatwick's airport lounges waiting for delayed flights home. I've decided to put together a list of the top five ways to pass the time at Gatwick – here they are!
1. Hunt Out Free Internet
What else to do when at a loose end but surf the internet? Many of us travel with a laptop nowadays, which in some ways feels like being a turtle carrying a shell. We carry 'home' with us, sending emails to friends and connecting with them via social media wherever we go. Getting online at Gatwick is easy by using the Boingo hotspot. Just open your browser and follow the instructions on-screen. The first fifteen minutes are free, but after that you have to pay. A cheaper alternative is to use McDonald's free wi-fi (sorry McDonald's). The only downer is that you have to go through a long and annoying sign-up process. The best option is probably to bring your own mobile broadband dongle and connect via 3G. Laptop-less travellers can use fixed computer stations in both North and South Terminals which offer reliable internet access at a cost.
2. Swag It Up In a VIP Lounge
The name can be a bit misleading as you don't have to be Beyonce or a rich business man to hang out in Gatwick Airport's VIP lounges. Just choose from several including No.1 and Aspire and book them online for around £20 per person. Here you can find some respite away from the crowds, complimentary snacks and drinks (including alcoholic ones), and free newspapers and magazines aplenty. With all the perks, a ticket to a VIP lounge should easily pay for itself. Just be aware that some lounges don't allow children and you can only stay for a maximum of three hours. The South Terminal's No. 1 Lounge has some of the best views of the runway.
3. Escape to the Country!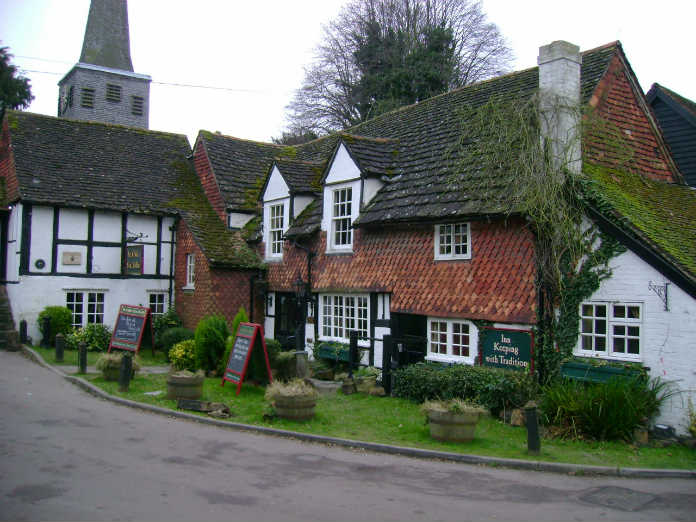 Did you know that Gatwick Airport is on a National Cycle Route? Exit the airport on foot from the South Terminal and follow the cycle path for a few minutes to find some peace and quiet. It may not be the Lake District but it's a fairly pleasant wooded suburban area where you can stretch your legs. Another option is to head to the commuter town of Horley, which is only three minutes from Gatwick by train. Here you can grab a pint in one of several excellent traditional English pubs including Ye Olde Six Bells. If your flight is absurdly delayed (I'm talking more than six hours) you might want to make the 40-minute train ride down to Brighton on the south coast. Brighton is a vibrant seaside city with plenty of quirky shops to explore and historical attractions including the Royal Pavilion.
4. Plug in and Tune out!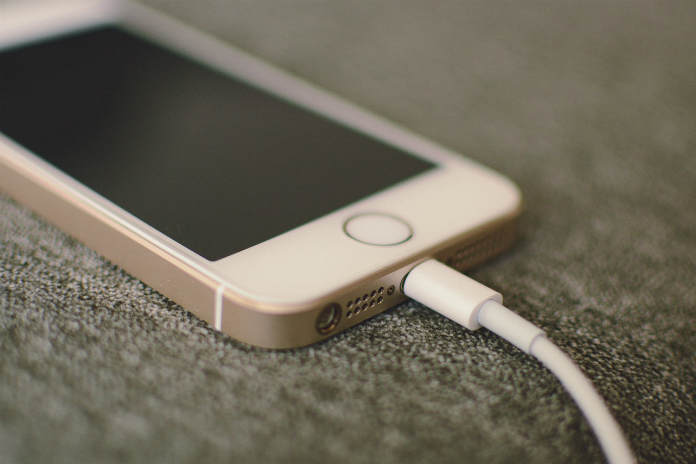 When you're travelling, it can be hard to find places to charge up your smartphone, tablet or other devices so take the opportunity to give them some juice at the airport. There are spare power sockets throughout both terminals that you should be able to use surreptitiously without anyone minding. Gatwick's cafes and bars also usually have free power points. Don't ask for permission, ask for forgiveness. If you must spend money, Chargebox operates several units airside in both terminals that let you charge mobiles from £1.50 for 30 minutes.
5. Get Some Beauty Sleep
You may find that you're delayed overnight, in which case you'll either have to sleep in the airport itself or book a Gatwick Airport Hotel. Spending the night in an airport is not as bad as it might initially seem and there's even a website Sleeping in Airports dedicated to helping travellers get the most out of the experience.
Gatwick is much better than its Luton- and Stansted-based neighbours for airport sleeping. There are padded, armless chairs in both terminals, and the security guards won't bat an eyelid. You'll also probably become part of a community of fellow sleepover holidaymakers making the most of it with an all-night Costa Coffee serving sandwiches and snacks. If sleeping in airports isn't your thing, there are several good hotels nearby including the Hilton and Sofitel for something more luxurious.
Author Bio
When Matt isn't blagging free gin and tonics in Gatwick's VIP lounges, you'll find him blogging for HotelClub.com, an accommodation provider offering discounted hotels in 141 countries throughout the world.
Image source: Danny Leach