Manchester Toad Park & Ride
5 min. transfer

1 mile to MAN
Park and ride service

Leave your keys

Free bus to all terminals

Cancellation Cover available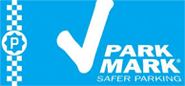 park mark award
Manchester Toad Park & Ride
Full Parking Address
Boundary Farm, Styal Road, Manchester M22 5YA
Manchester Airport Address
Manchester Airport, Manchester, M90 1QX
From my location
A Quick Overview of Manchester Toad Park & Ride
Manchester Toad Park & Ride - Customer Tips
Friendly staff will park your car
On return vehicles will be lined up close to reception with keys inside ready for you to drive away
5-minute transfer time
Courtesy buses every 20 mins (Apr to Oct), 30 mins (Nov-Mar)
24 Hour Security, CCTV
Arrival procedure for Manchester Toad Park & Ride
Drive to the car park and show your booking confirmation to reception.
Please have your return flight details to hand so we can check them against our records.
Take the courtesy shuttle to the airport.
It is your responsibility to make sure you arrive at the car park in good time for your flight. Please remember that car parks can get busy during peak periods.
You are required to leave your keys.
Return Procedure for Manchester Toad Park & Ride
Once you have collected your luggage and cleared customs please call the number provided by the car park to announce your arrival.
Security Information
By choosing a Park Mark Safer Parking facility you are visiting a car park that has been vetted by the Police and has measures in place in order to create a safer environment for both you and your vehicle.
Security Patrols, Security Barriers, Security Fencing, Guard Dogs.
Overview
With over 20 years experience in airport parking Toad Park and Ride offers a secure and convenient service with a caring attitude from a family run car park. Based on a 3 acre car parking site and just one mile from the Airport terminals - The car park surface is white chalk gravel.
Please be aware there are on going roadworks around the airport that have been causing delays. Please allow enough time in case these affect you.
Disabled Facilities
This car park does not have disabled facilities.
Important Information
Car park surface is white chalk gravel - This can sometimes leave dust / wet chalk on the vehicle.
All larger vehicles will be subject to a £20.00 surcharge per week which is payable on arrival (including Vans, Transit Vans, Caravans and anything larger than a family MPV). If you are unsure please phone us to check.
Trailers are charged at an additional £10.00 which is payable on arrival. Any overstay charges or additional supplements must be paid for by debit or credit card onsite rather than cash.
You are required to leave your keys.
Latest Reviews for Manchester Toad Park & ride