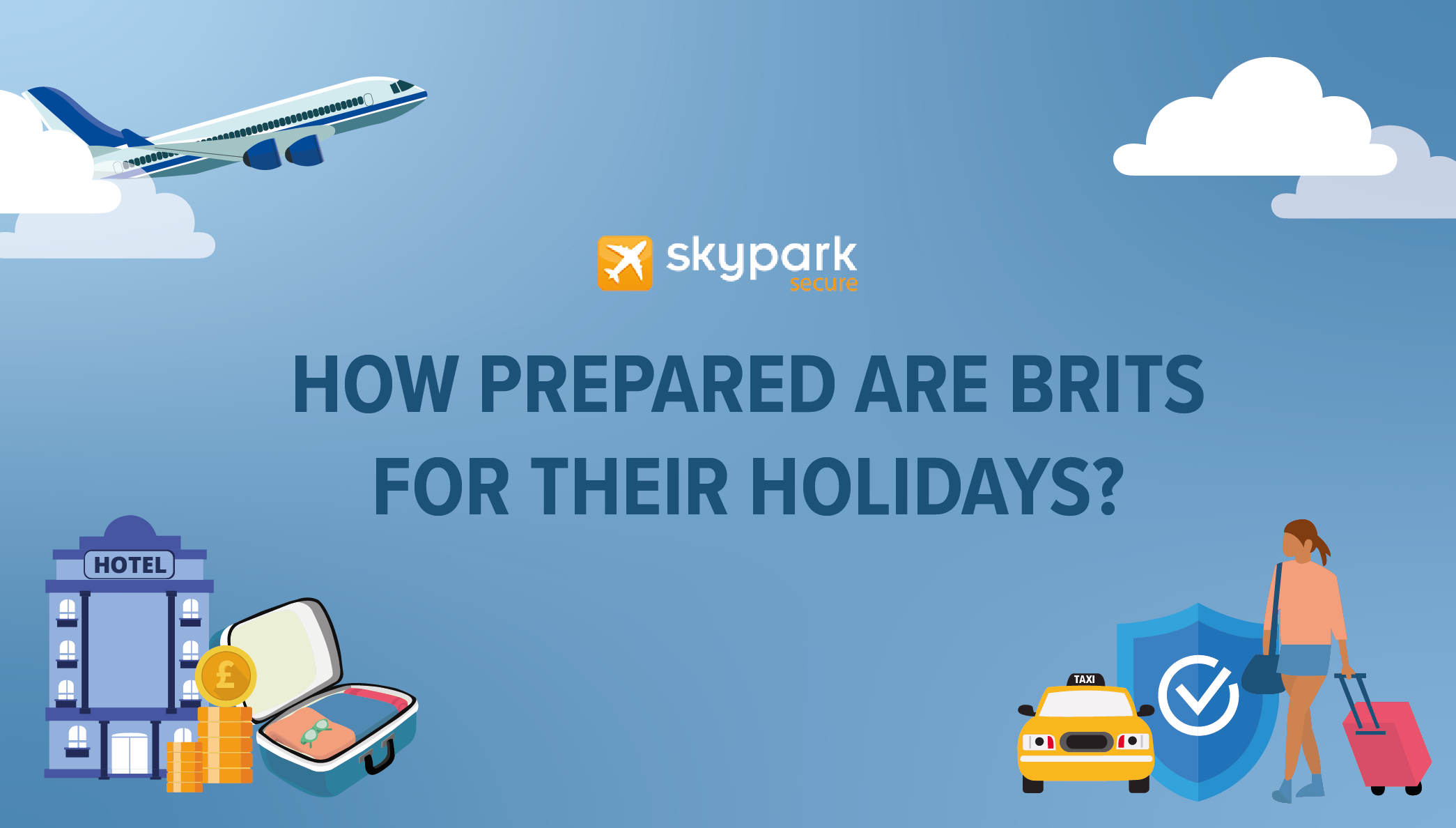 With the summer season about to kick off, more people are looking forward to jetting off and enjoying a much-needed break – whether it's to a tropical beach destination, or a bustling city break.
We decided to run a survey of 1,500 Brits ahead of the holiday rush, to discover just how prepared we are as a nation, when it comes to everything from booking airport transfers, to choosing our outfits, and checking the weather. So, read on to discover our travel habits, and whether or not you're more organised than the average Brit!
Women are More Prepared Than Men for Their Holidays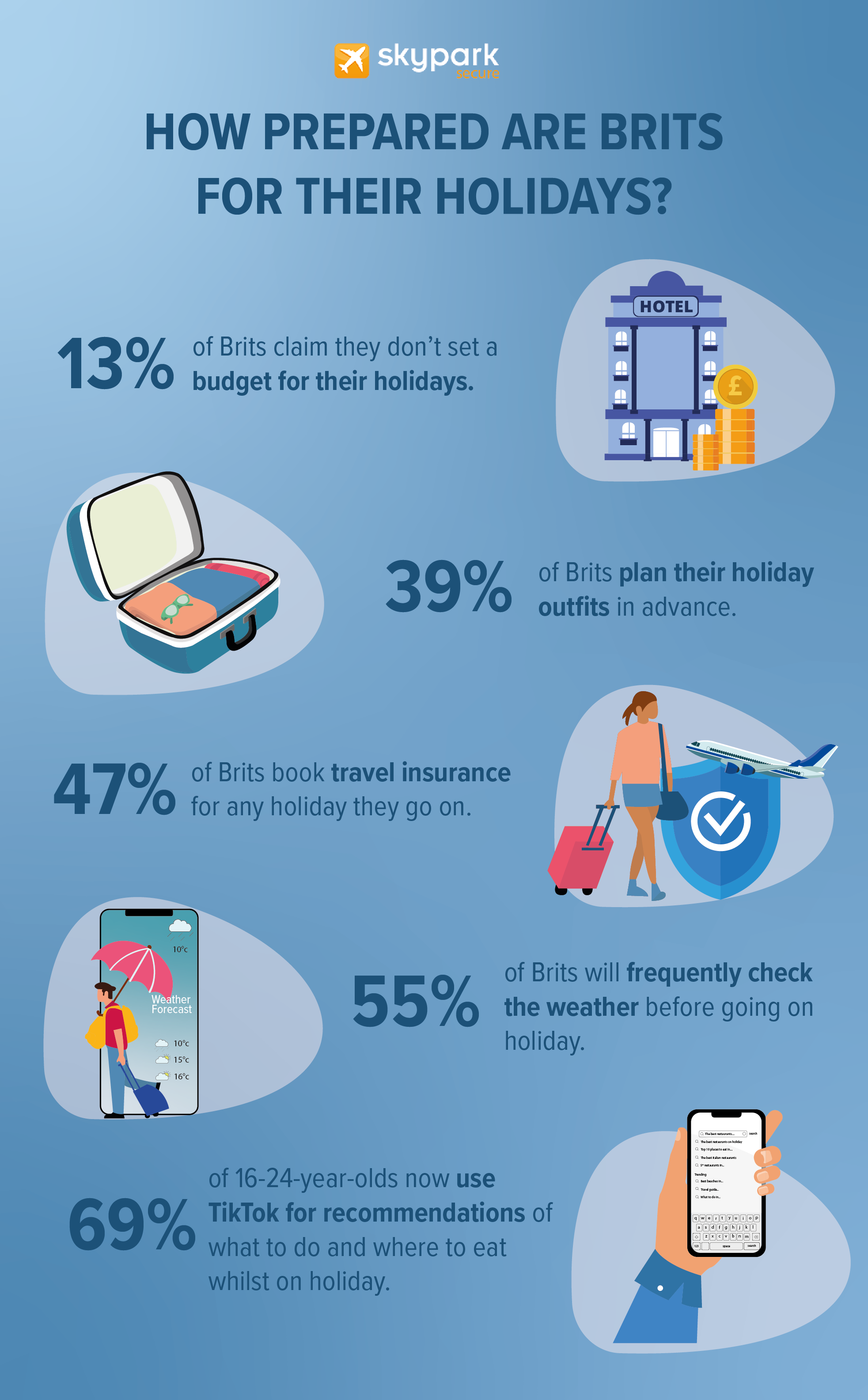 The results are in, and as expected, women are officially more organised than men when it comes to planning their holidays!
Just 38% of survey respondents revealed they set a budget for any holiday they go on – although people are twice as likely to do so for longer holidays than shorter ones; and almost half of women set themselves a budget, as opposed to 31% of men.
More than half of women will plan their outfits in advance, too (after all, we've got to look good for the 'gram!!), compared to 25% of men. Overall, nearly three in 10 people said they didn't plan their outfits at all, instead just throwing clothes into their cases to sort out when they reach their destination.
A Quarter of Brits Plan a Detailed Itinerary for Their Trips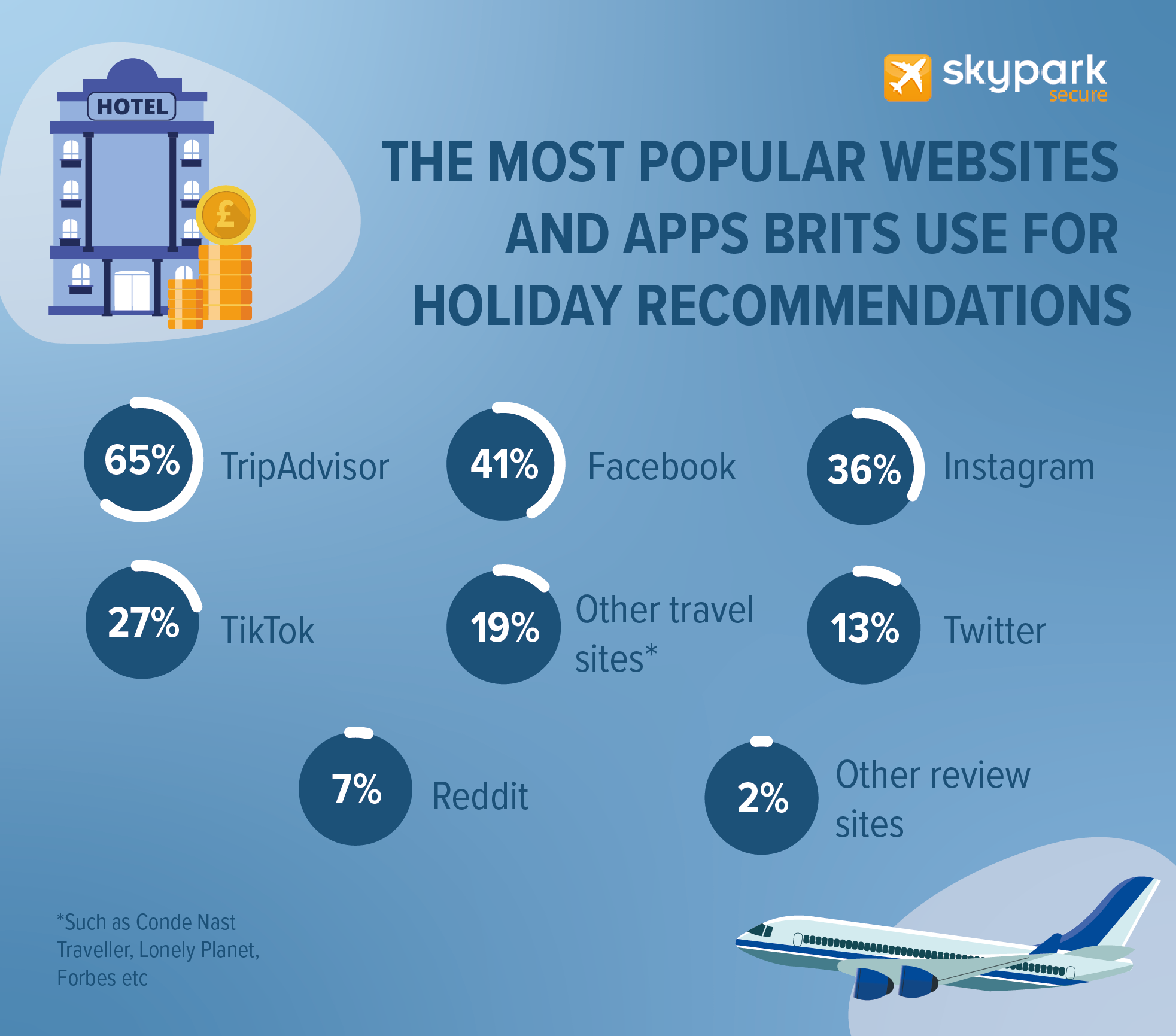 25% of Brits say they plan detailed itineraries, with 23% booking restaurants and activities in advance, so they know exactly what they're doing each day, to make sure they get the most out of their holiday.
In contrast, a third of Brits prefer to go with the flow, not making any plans in advance; instead taking more of a spontaneous approach.
To find recommendations for things to do and see, 57% head to social media and the internet, although half of us speak to family and friends who've been before. Again, more women use social media for recommendations, at 71%, compared to 43% of men.
TripAdvisor is the most popular site to find recommendations, with 65% of Brits turning to it; followed by Facebook, Instagram, and TikTok. Almost seven in 10 16–24-year-olds use TikTok for recommendations, whereas TripAdvisor is more popular with a range of ages.
For bigger cities, navigating public transport is crucial for ticking off all tourist attractions, and figuring out how to use the metros and subways of capital cities can be pretty difficult! Four in 10 Brits say they look into the public transport system before they head off, so they know how to make their way around the city, whereas one in three choose to wing it, and figure it out when they're there.
We all know we should take travel insurance out to cover any unexpected eventualities, from cancelled flights through to lost luggage, but less than half of Brits take it out for all their holidays. For shorter holidays, just over one in 10 would book travel insurance, as opposed to just over three in 10 for longer trips. In addition, one in two Brits admit they'd always book airport transfers in advance of going away.
With Britain known for its bad weather, one of the things we most look forward to when jetting off is the warmer weather! That's why it comes as no surprise that 55% of Brits admit to frequently checking the weather before they go away.
Aberdeen is the Most Prepared City for Holidays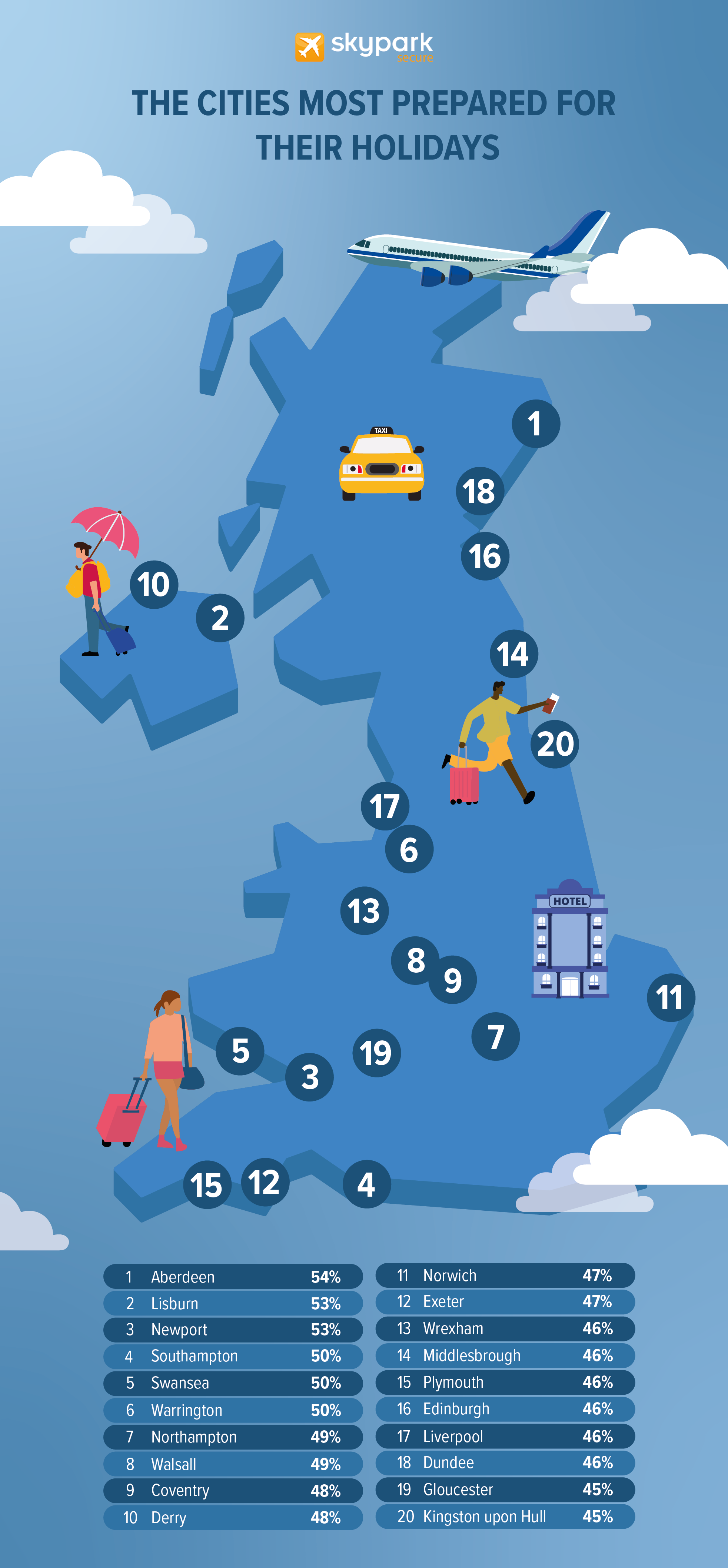 So, now we know that women tend to be more prepared than men, and that overall people will plan more for longer holidays, which city is the most organised? It turns out it's Aberdeen, with 54% of people agreeing they would always do everything from planning an itinerary, to sorting their outfits, and booking travel insurance.
The Northern Irish city of Lisburn, and Welsh Newport aren't far behind, at 53.1%; and Southampton, Swansea, and Warrington come next, at 50%.
At the other end of the spectrum, Sunderland citizens are the least prepared, with just 25.7% saying they'd get organised in advance, followed by Carlisle, Bradford, Cardiff, and Leicester.
So, just how prepared are you compared to the rest of the British population? Do you love to plan everything from what outfits you're going to wear each day, to which restaurants you're going to dine in; or do you prefer to take a more spontaneous approach and see what you want to do once you've reached your destination?
If you've not yet sorted transfers out for your upcoming trip, then make sure you book airport parking instead. We offer deals across the country, right from Glasgow, through to Birmingham, London, and Southampton, so no matter where you're flying from, we've got you covered.
Alternatively, if you've got an early flight out or late flight back, why not sort out an airport hotel with parking, so you can stay rested and refreshed? And, if you're feeling really fancy, book an airport lounge, so you can jet off in style.
Methodology
The survey was run in April 2023 by 3Gem, across 1,500 UK respondents.