New Zealand is one of the safest countries to travel to as they have completely eradicated any traces of COVID in their country! Although travel restrictions are still in place, it might be worth thinking about travelling here in the future. So why not start prepping for your ski holiday now, so you can book as soon as you can?
New Zealand is home to a diverse range of ski fields, from bustling snow resorts to small ski club fields that provide an authentic Kiwi ski experience. Whether you're just starting out or aiming to perfect your skills, New Zealand has something for every type of skier.
With so many ski areas to choose from, it's hard to know where to begin. This guide will help you discover the best ski fields in New Zealand and ensure that you are well prepared for a great winter holiday.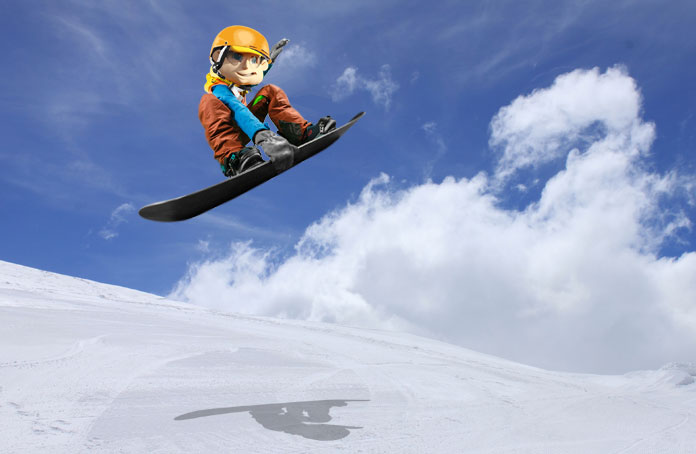 Famous New Zealand Ski Areas
Cardrona
Located about halfway between Wanaka and Queenstown, Cardrona is New Zealand's most popular ski area. Cardrona Alpine resort has epic offerings for all ski levels, from first-timers to Olympic athletes. It holds one of the biggest park terrains in New Zealand, featuring huge rails, boxes, half pipes and kickers for the most daring skiers. But if you'd prefer a gentler ski ride, there are long runs and off-peak areas that beginners can enjoy as well.
Porters
Porters Ski Area is just over an hour's drive from Christchurch. As the closest ski field to Christchurch city, it tends to be the liveliest. Porters features a huge range of skiable terrain for all ages and abilities, making it an ideal ski destination for the whole family.
The Remarkables
The Remarkables Ski field is a 40-minute drive from downtown Queenstown. This incredible mountain range offers facilities and terrain to suit everyone, from beginners to the most advanced skiers and snowboarders. The Remarkables also features three cafes and restaurants, along with the acclaimed Ice Bar on the mountain at Curvey Basin Junction.
Mt Ruapehu
The North Island's Mt Ruapehu is home to two of the biggest commercial ski areas in New Zealand. Situated on the northern side of the mountain is Whakapapa. This ski field offers facilities for all levels, including an extensive beginner's area known as Happy Valley. Separate from the other ski fields, this beginner's area is popular among kids, families and first-timers. The rest of the field caters towards intermediate and advanced skiers. Whakapapa's sister field, Turoa, sits on the southwestern side of Mt Ruapehu. This ski resort features two beginner areas, as well as various intermediate and advanced trails. Turoa is also well known for having the longest vertical ski run in New Zealand.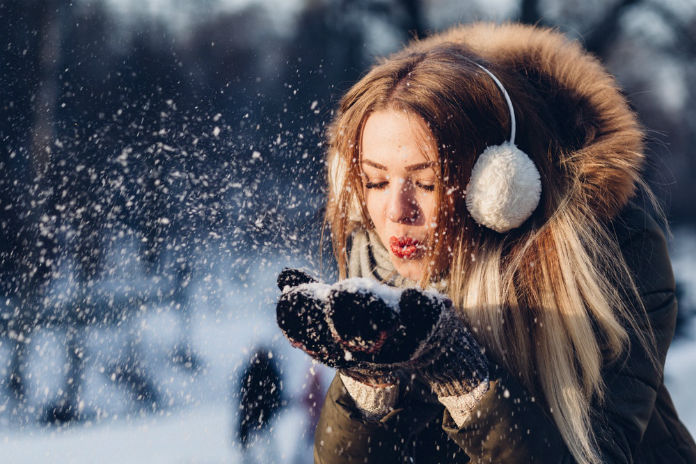 Preparing Your Skin for Winter
Preparation is key to a successful winter holiday. This doesn't just mean picking the right location and packing the right wardrobe. With changes in weather, temperature and wind levels, the skin often needs different care and support. Before you set off on your ski holiday, it's important that you prepare your skin for the cold conditions of the slopes.
The cold weather generally makes the skin more prone to dryness and flakiness. The lighter products you use in warmer conditions may not be as effective in cold, harsh environments. For this reason, it's best to swap out lighter products for richer formulas during your NZ winter holiday. Creamy moisturisers and cleansers work well to protect the skin in colder temperatures.
Your lips will also need additional care. The cold temperatures and winds on top of the ski slopes may cause your lips to dry out and crack. Look for a good quality, nourishing lip balm to add to your skin routine, and carry it with you when you're out and about to keep your lips well moisturised throughout your ski trip.
Harper Reid is a freelance writer from Auckland, New Zealand who loves discussing travel and adventure. She always looks forward to ski season and snow-filled holidays with family and friends. Read more of her work here.